At Orchard Road Animal Hospital, our team of dedicated animal care specialists include a full staff of four clinic cats. These freelance felines facilitate a host of duties and add style and class to our community.
Clinic Cats are Here to Amuse
The caregivers at Orchard Road Animal Hospital understand that coming to an animal hospital can be a stressful experience for both you and your patient. You are nervous about your pet's help and well-being, while he or she may not only be sick or injured, but is also being taken to a strange place with strange people and other animals.
Our in-house group of prowling felines know this, too. That's why they are here to provide comfort and comic relief with their silly shenanigans.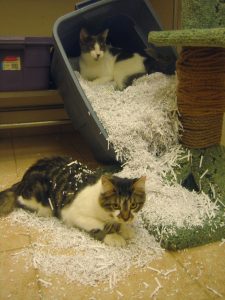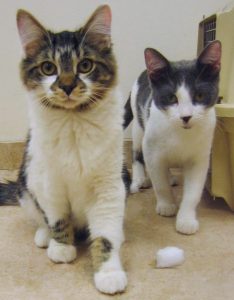 Tess rules the basement where our office manager and the doctors have their space they share with our girl.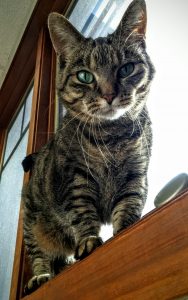 Ed makes his home on the front desk counter. With his blanket and space heater, he is usually found napping contently. Just don't pet his belly or his feet!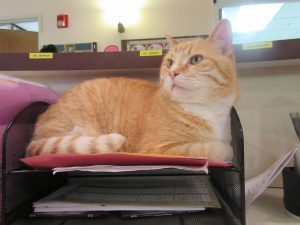 Taco Pants and Blue rule the back, frequently peering down at their humans from their perches on top of the cabinets and refrigerators.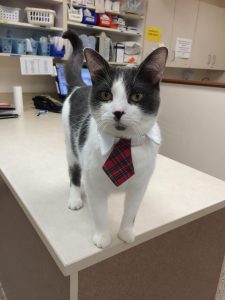 All four of them prowl the grounds, making sure that our staff is purr-forming their jobs to purr-fection.