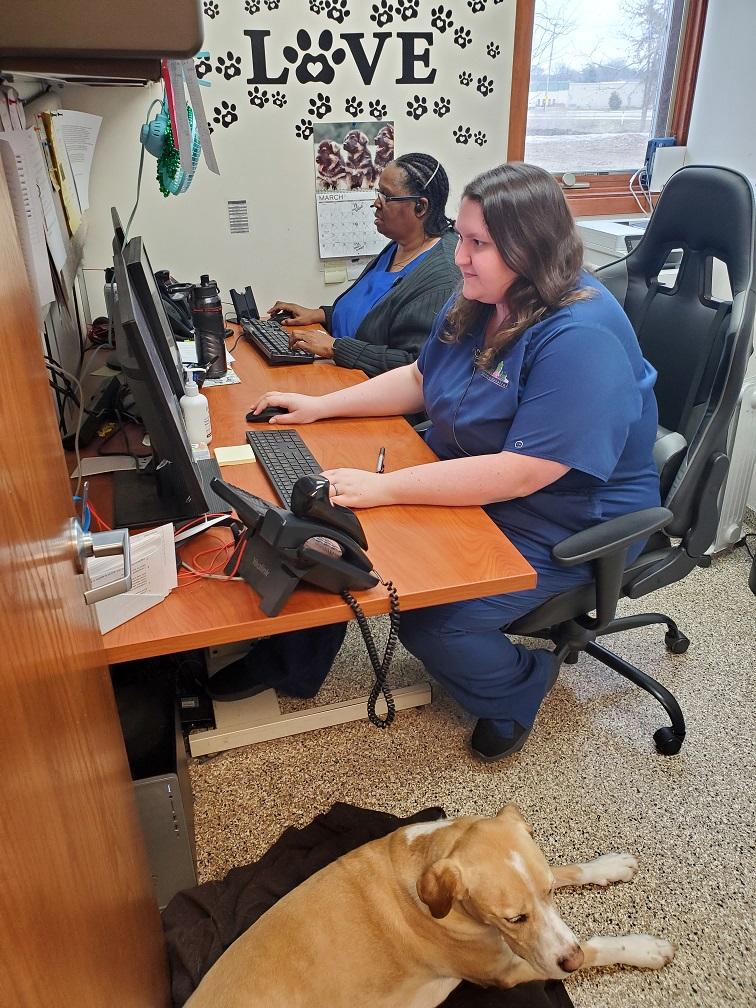 Customer Service Representative
Orchard Road Animal Hospital, Montgomery Illinois.
Have you been looking for a non-drama, team environment with a great clientele?
Do you enjoy providing great customer service?
If so – have a look at Orchard Road Animal Hospital.
There is a myriad of choices for a customer service job positions who's trying to find the right fit for themselves – allow us to share some of the reasons why we feel The Orchard Road Animal Hospital may be that right fit.
Team Culture
If it's not at the top of the list, it's pretty close – is team culture. We continually strive to maintain a culture of fairness, understanding, and appreciation.
Stability
Stability – Orchard Road Animal Hospital has been a part of the community for over 30 years, with Dr. Flieg celebrating 30 years of ownership this year. We're a privately-owned small animal practice that believes in building relationships with our clients – partnering with them to offer compassionate care to their pets. Our focus is on medicine- We offer advanced imaging including ultrasound and x-ray.
Interested?
If you're an established call center representative- seeking someplace to call home, at a place where the support team truly supports you, or you're a recent graduate on the lookout for an animal clinic that will help you develop your skills, and the other doctors enjoy sharing their knowledge and abilities with you – then we should talk. We have opportunities for both full-time and part-time positions.
Email us (please include your resume), and we'll be in touch!
practicemanager@orchardroadanimalhospital.com
Attn: Management Team