HOUSING AVAILABLE - Veterinary Student Externship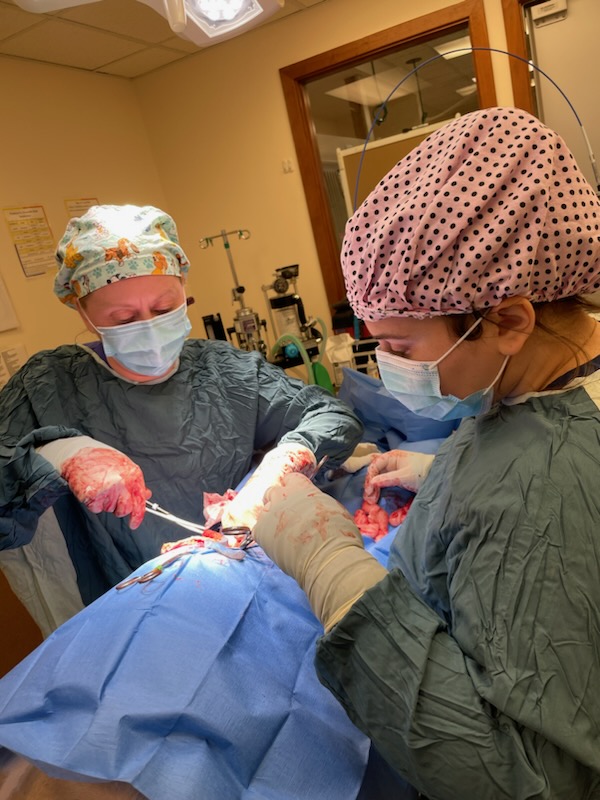 **We now offer housing to our interns! Don't let location stand in your way of an amazing experience with our hospital!**
If you want to learn at a practice that makes a difference to the lives of animals and their owners, we want to talk to you! 
Orchard Road Animal Hospital is located in Montgomery, Illinois and has been serving the Chicago western suburbs for over 28 years. Our goal is to provide exceptional medical and surgical care for our patients, increase client education, while also creating a work environment that supports career advancement and a healthy lifestyle for our employees. We value personal growth above all, and are seeking a new veterinarian to learn and grow with our team. Come join a group of highly motivated individuals who are dedicated to high quality medicine.
Reasons to Learn with Us:
Outpatient care 

Communicating with & educating clients

Exam room procedures

Time management

Preventative care
Inpatient care
Medical workups

Treatment & intensive care

Calculating and administering medication

SOAP & medical records
Dentistry
Routine cleanings

Extractions

Dental x-rays
Surgery
Surgical preparation

Sterile techniques

Surgical procedures including laser surgery

Surgical time management

Observation
Diagnostics
Lab analysis

Digital x-rays

Digital cytology

Ultrasound

Bronchoscopy

Microscope techniques

Interpretation
Job Requirements:
Currently enrolled in school of veterinary medicine with intent to earn DVM degree or DVM degree
Contact information:
Please call us at 630-451-8459 for more information!
Testimonials:
My journey before coming to ORAH was quite unexpected. In June of 2022, I found myself in a challenging situation during a placement in California that was supposed to last for 6 weeks. It quickly became apparent that it was not a safe environment for me to continue. Desperate to find an alternative placement to gain valuable summer experience, I faced the daunting task of finding a clinic willing to take me on such short notice. Fortunately, ORAH came to my rescue.

I am currently a 5th-year student at the University of Glasgow, and my search for an externship led me to ORAH. I was drawn to their outstanding reputation and their willingness to welcome students like me into their team.

During my time at Orchard Road Animal Hospital, what I enjoyed the most was becoming part of a positive and supportive working environment. Getting to know the team was an incredible experience.

One thing that truly stood out during my time at ORAH was the unwavering belief and encouragement I received from several staff members. They saw potential in me, calling me capable, hardworking, and future-ready. This level of support and confidence-boosting was unlike anything I had experienced before and left a lasting impact on me.

As I look to the future, my plans include completing my final year in Scotland, pursuing a surgery placement in Spain, passing the NAVLE, and returning to join the Orchard Road Animal Hospital team as a new veterinarian. I am excited about what lies ahead.

In closing, my time at Orchard Road Animal Hospital has been transformative. I had numerous opportunities to practice and refine my skills, engage in meaningful case discussions, and even perform my first spay surgery. ORAH has been a catalyst for my growth and learning, and I am immensely grateful for this invaluable experience.

Alex Nebelle - 2023