Rotary Club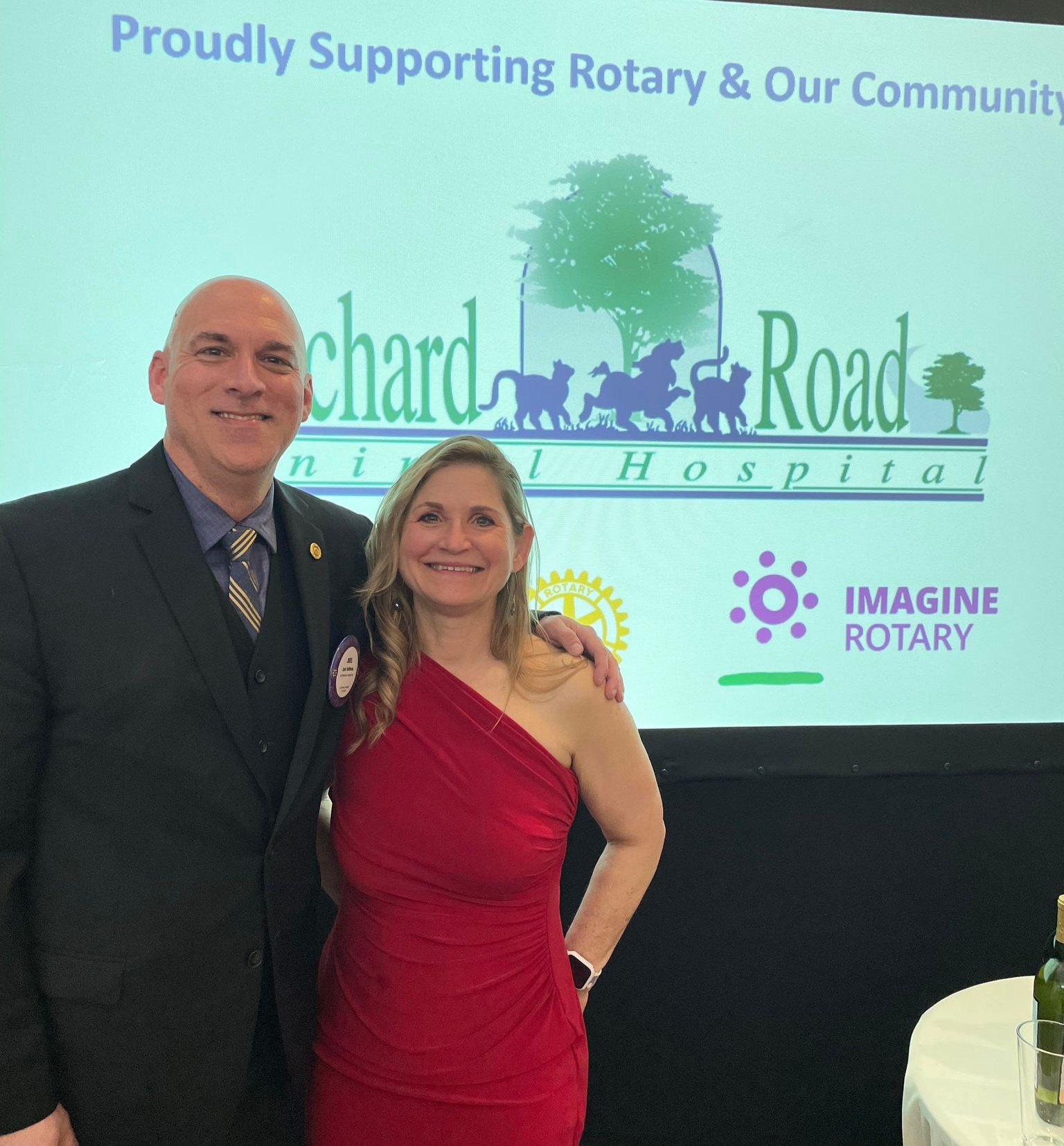 We take pride in our impact on the community here at Orchard Road Animal Hospital. Dr. Flieg has been serving the community for over 30 years in her veterinary practice, but it just doesn't stop there. Dr. Huffman and Dr. Flieg have been involved in the Aurora Sunrise Rotary Club where they are dedicated to serving the community by using their time, talent, and financial resources to impact the youth of this generation. The Rotary Club is designed to help the youth of today build their international understanding of business as well as their knowledge of ecological sustainability to be able to create a lasting change in the community and their environment. Dr. Huffman is currently serving for the third time as president of the Rotary Club, and he is also currently the club's Youth Exchange Officer and chair of its foundation.
Scavenger Hunt
Our team took our skills to the streets of Geneva where we celebrated our involvement with Mutual Ground in a community scavenger hunt! Orchard Road Animal Hospital has helped sponsor and support Mutual Ground over the years and this year we were able to get our staff together to form two teams in their scavenger hunt. Both the PAWfect Team and the PERRfect Team set out on a race alongside their community and collect as many items from the local shops of downtown Geneva as they could. Our teams came in 11th and 12th place along some 30 other teams that were registered that night! While this night was tons of fun for our team, it also helped raise awareness for their cause to fight against domestic violence and sexual abuse. Mutual Ground is a program that helps individuals and families looking to escape domestic abuse situations and helps provide services to help those involved heal and cope with the effects of trauma.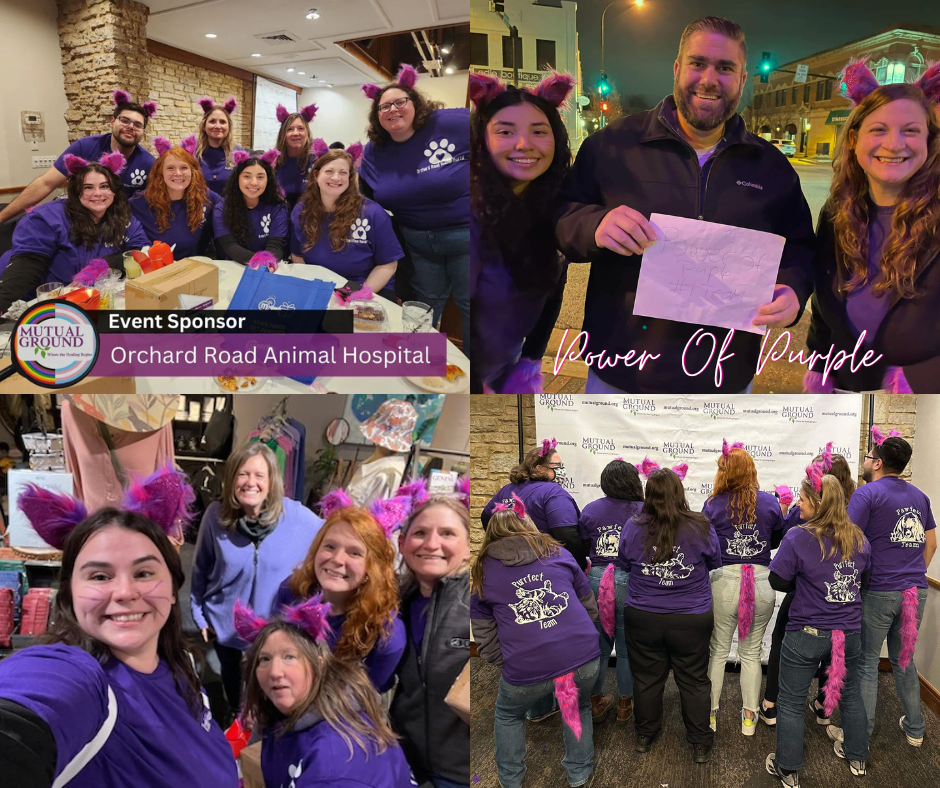 Animal Rescues and Shelters
We have partnered with animal rescues and shelters throughout our area in order to support their cause in helping those animals in need. We offer complimentary first-time patient exams to these pets in order to help propel them into a happy and healthy future with their forever families!
The following animal shelters/rescues are accepted: