​

Learn, Contribute And Make A Difference In The Lives Of Pets!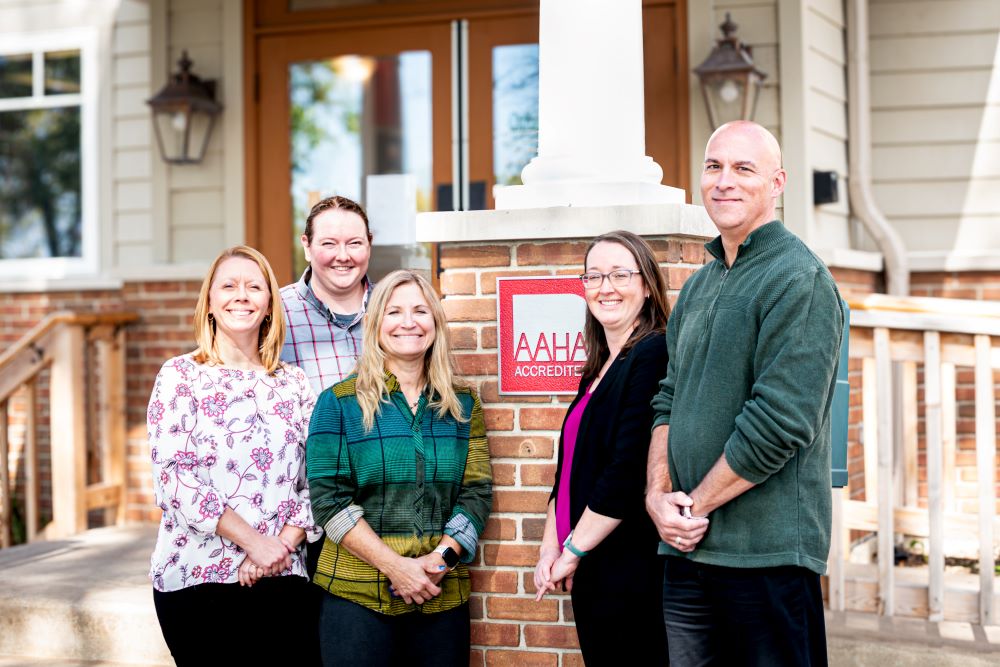 About Us:
At Orchard Road Animal Hospital, we are a family-owned small animal GP veterinary hospital with caring, supportive team members who go above and beyond to provide exceptional medical care to our patients and phenomenal service to our clients. We are looking to add an associate veterinarian who can help us continue to achieve this vision.
We welcome new DVM graduates to join our hospital. Our team collaborates and offers mentorship on cases so you always have support. We also know your opinion matters so we encourage you to contribute your thoughts on ways to improve how we deliver our best care and service.
Our hospital culture has helped us build a team that has fun, supports each other, and learns together. We build lasting relationships with clients, patients, and coworkers.
Our goal is to provide exceptional medical and surgical care for our patients, and excellent customer service, while also creating a work environment that supports career advancement and a healthy lifestyle for our team. We value personal growth above all and understand the need for work/ life balance.
What to Expect:
Three weeks of mentorship with senior veterinarians who have over 88 combined years of experience before starting independently
Daily rounds and continuous mentorship
We practice high-quality medicine and provide state-of-the-art equipment to support excellent patient care
Collaboration on cases
Why Choose Us:
We are an AAHA-accredited hospital since 2001 with five exceptional doctors and a reputation for excellent client and patient care.
We explore the opportunities within the workday, not just get through it.
We want to feel great about not just what we accomplished during the day, but how we achieved it.
We continue to build a place where people are happy coming to work and excited to be part of our team. You will help us continue this journey.
Location.. Location.. Location..
Orchard Road Animal Hospital is located in Montgomery, Illinois, and has been serving the Chicago western suburbs for almost 30 years. In our community, there are many fun places to experience such as Paramount Arts Theatre, River Edge Park with live outdoor music, and multiple hiking and biking trails in the area, and we are 45 minutes from downtown Chicago, Starved Rock, and more. The city of Aurora has multiple venues for kids from BlackBerry Farm, two outdoor water parks, and a huge catalog of activities from sports, arts, and crafts to day trips and day camps. Waubonsee Community college and Aurora University have a significant presence in our community.
What is Included:
Flexible schedule - Closed on Sundays and all major holidays
Continued Education
Medical insurance
Retirement fund
CVMA and ISVMA dues paid
Discounts on veterinary services and products for own pets
Job Requirements:
DVM, License to practice medicine in Illinois
Ready To Meet Us?
Contact information:
Dr. Linda Flieg, Practice Owner
Orchard Road Animal Hospital
630-844-0100