Boarding Requirements:
In order for your dog to board with us, we require them to be current patients with us (have had an examination with one of our veterinarians within the past year). They also need to be up to date and vaccinated for rabies, distemper, and bordetella (kennel cough). We also require that they have a negative fecal test done within the past year as well as flea and tick prevention given/applied within 30 days of their stay.
All requirements are in place in order to ensure that your pet is safe and enjoys their stay!
***Orchard Road Animal Hospital reserves the right to refuse boarding services for medical reasons or otherwise as determined by our team***
Dog Accommodations:
Deluxe Boarding: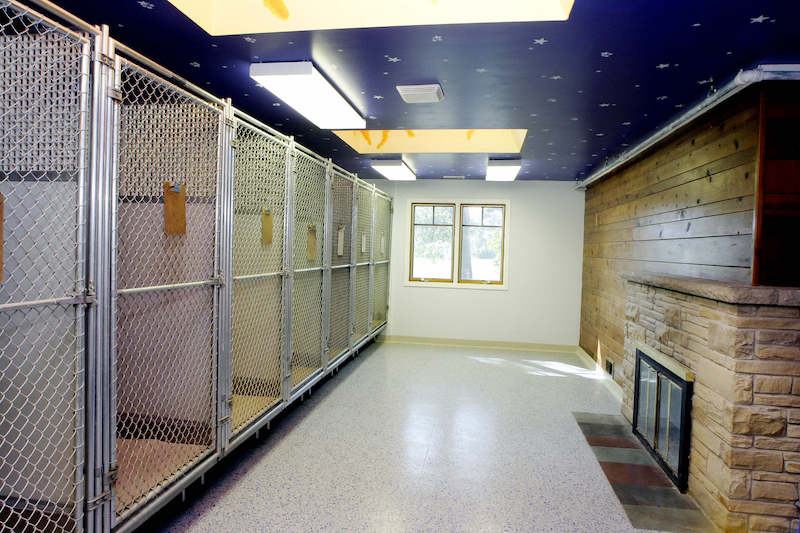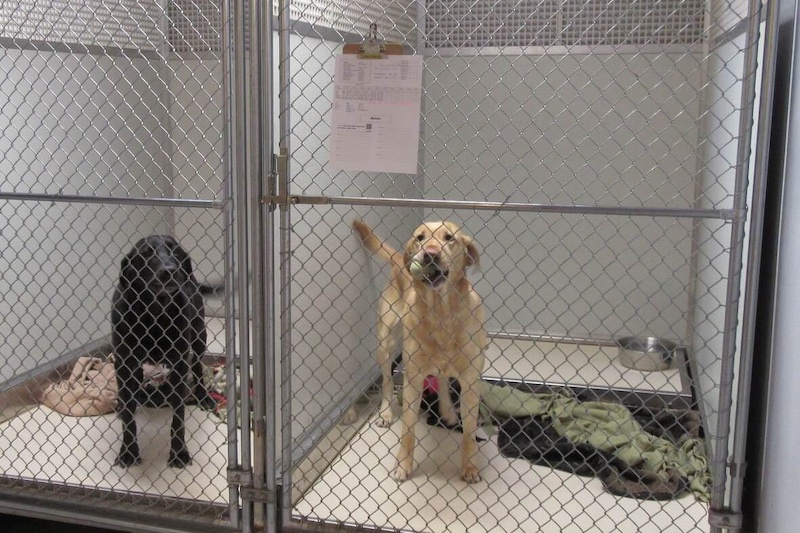 Deluxe accommodations include daily maid service, three daily exercise periods, and room service meals tailored to your dogs' individual needs. You are welcome to bring your own bedding if you would like as well.
Luxury Boarding: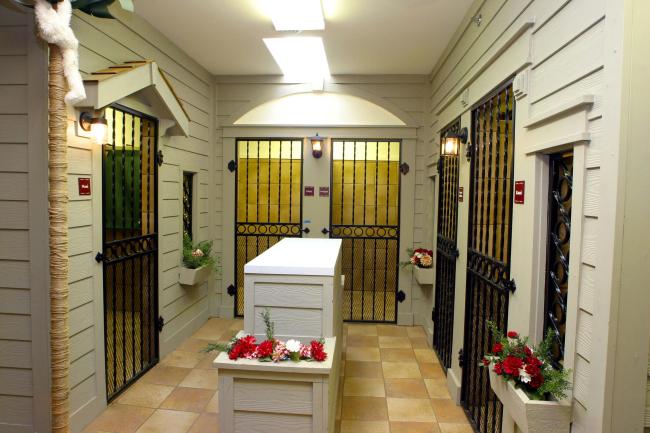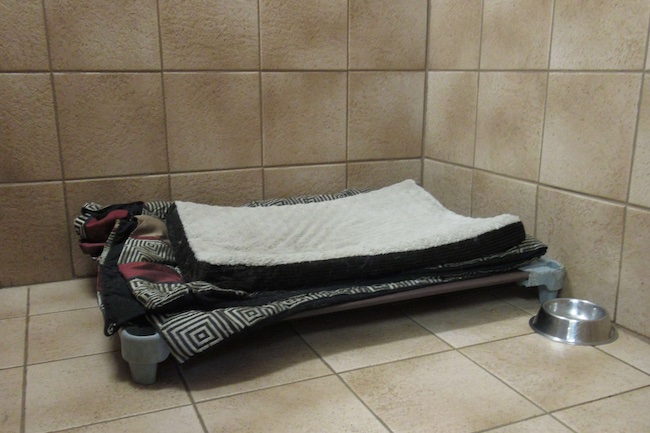 Luxury accommodations includes a gated room, a raised cot, and a fleece blanket. Daily maid service is included as well along with three daily exercise periods, room service meals tailored to your dogs' individual needs, and a Daily Activity Journal to track their journey. Small, Medium, and Large rooms are available for reservation.
---
Frequently Asked Questions:
If I am looking for a boarding service, what types of things should I be looking for?
If you are looking for a boarding service, the first thing you should do is ask to see the facilities. If anywhere you are looking into refuses a tour, that is a red flag that they could be hiding something from you. The second thing to look for would be whether or not they require flea and tick prevention and ask for an updated vaccination record. This will be a tell-tale sign of the cleanliness and safety of the boarding facility. Remember that you are trusting a facility with your family, so make sure you hold high standards when it comes to their care. For more information on what to look for, visit our blog!
What will a good dog boarding facility do when a dog gets sick or injured during their stay?
In most cases if an injury or illness occurs, the facility will have contact with your veterinarian. Many facilities will ask for your dogs' medical information not only for a vaccination history, but to also have their veterinarian's information in case something were to happen. If you are boarding your dog in a facility that has a veterinary hospital associated/connected, they will usually have you sign forms giving permission to treat your dog right there on site. Obviously, anything life threatening would be handled immediately and the owners would be contacted.
Will my dog get exercise or socialization while boarding?
Yes! Our Animal Care Specialist Team is there to make sure your dog has plenty of playtime and exercise during the day. We do not let out any dogs together unless they are of the same family to avoid any behavioral issues/injuries. Each boarder gets at least a ten-minute period outside with each feeding, as well as in the afternoon. During this time, the staff will let them use the bathroom as well as give them all the love and attention they want. Sometimes this includes a game of fetch or tug-of-war depending on your dog's preference at the time. We do have two adjacent yards so dogs can play safely with each other through the fence as well.
What type of diet would my dog receive while boarding?
We recommend to all owners that bring their animals in, to bring their personal food with them. We prefer them to continue on their own food to not only allow for a continuation of routine, but also avoid unnecessary health issues associated with a sudden diet change. These things can include vomiting, diarrhea, ear infections, and more. While we do offer food if there is nothing else, it does come at an additional cost to the owners and sometimes the dogs refuse to eat it. This also goes for medications. If your pet has medications that they get at home, bring them with you so our staff can administer them while they are boarding as well.
Should I do anything special or bring anything specific when dropping my dog off for boarding?
When dropping off for boarding, treat it like your dog's vacation. When you go on vacation you bring things with you that make your day easier/less stressful. Sometimes that means bringing your favorite pillow or blankie as well! We do offer our dogs bedding while here, but it does help to have a blanket/bed or towel to have in their cage that smells like home. It can offer a lot of comfort to dogs who don't like to be out of their routine. We also ask that you bring their personal food and medications (if needed) so that we can continue their regiment while they stay with us. This is especially important if your dog has food allergies, or they are in need of chronic medication.
How far in advance should I schedule a reservation if I am planning to board my dog at your facility?
The sooner the better! As soon as you know that you will be out of town and in need of a boarding facility for your dog, make that reservation. There is limited space available, especially during the busy times like summer, spring break, winter break, and national holidays. We would hate to not have the space to help during your vacation simply because a reservation was not made in time.
What are the costs and what is included in boarding dogs at Orchard Road Animal Hospital?
Costs vary depending on how many dogs you have, how long your dog is staying with us, and what kind of medical needs they may have. Prices also can increase if you are planning to board your dog during any major holidays. For more information about rates, accommodations, and reservations for pet boarding, please contact us here or call 630-451-8459.